Our thinking
Kenya Power: reforms stall as government pursues path of least resistance
20 June 2022
Until recently, the Kenyan power sector was seen as among the most successful in Africa. Over the past ten years, Kenya has significantly expanded access and generation capacity, facilitated the growth of independent power production and added a significant amount of renewable geothermal power to the energy mix. However, over the past two years, the wheels have started to come off. A failure to anticipate current electricity over-supply and to address transmission and distribution losses have compromised the financial position of offtaker Kenya Power and have resulted in rising energy costs. Late last year, the government stepped in with a plan to reduce costs and stabilise the utility – but has it done enough?
---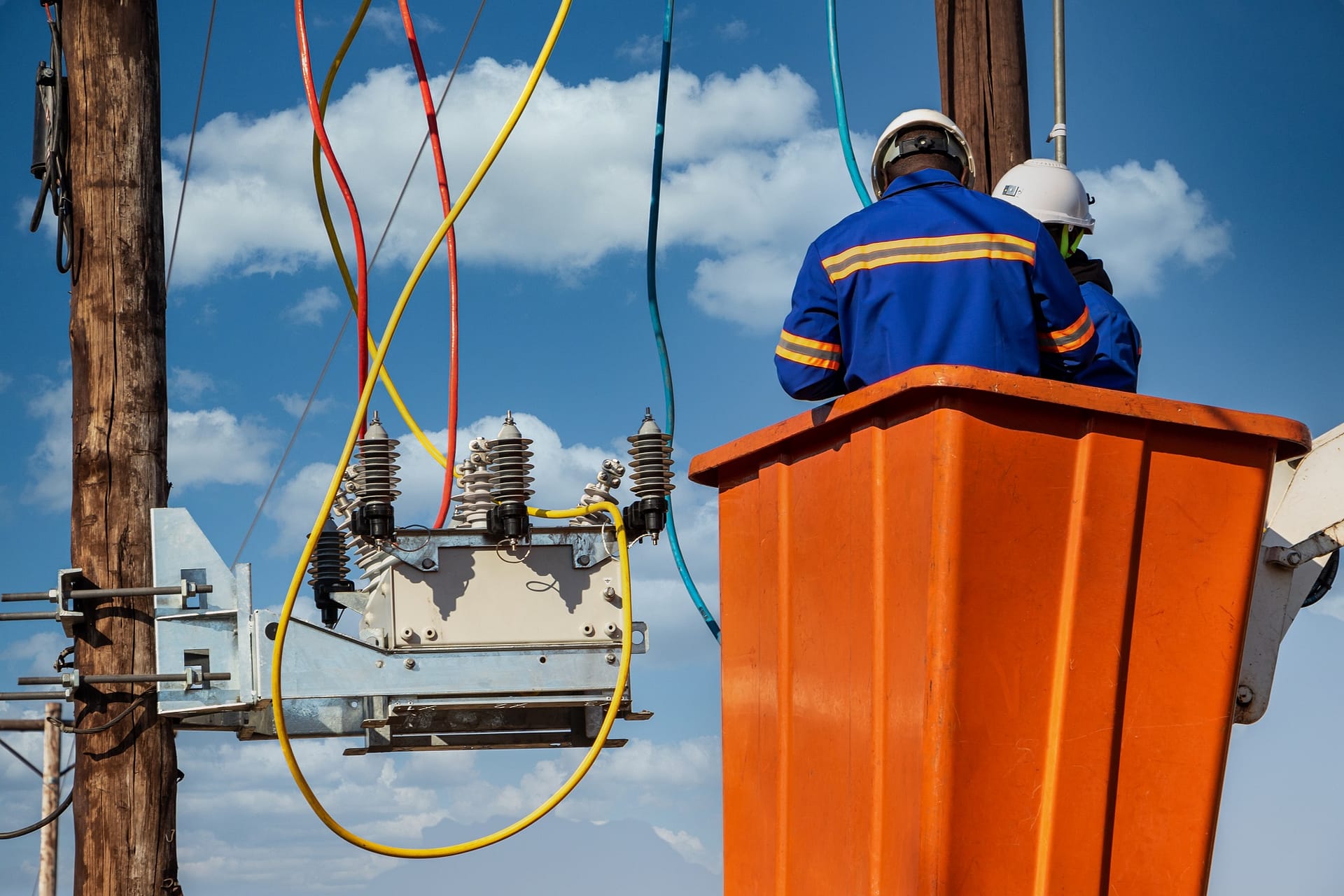 ---
Costs, competitiveness and idle capacity
According to an analysis published by the research firm GlobalPetrolPrices in March 2021, Kenya then had the fourth highest cost of power in Africa. At the time of publication, the company assessed that the cost of electricity in Kenya was $0.22 per kWh, compared to a household cost of electricity of $0.21 per kWh in Mali, $0.24 in Cape Verde, and $0.25 in Rwanda. On the industrial front, Kenya fared only slightly better, with a cost of electricity of $0.173 per kWh that lagged only Togo ($0.175), Cape Verde ($0.196), Ivory Coast ($0.20), and Burkina Faso ($0.447). These figures represent an almost 100% increase in the cost of power since President Kenyatta took office in 2013.
Taken together, the relatively high cost of power has had a negative impact on the pace of Kenya's economic development. High electricity tariffs have been felt particularly hard by the country's manufacturing sector, with higher production costs for locally produced goods putting domestic businesses at a competitive disadvantage relative to those located in neighbouring countries like Uganda, Tanzania, and Ethiopia, where electricity is cheaper (Ethiopia had one of the lowest costs per kWh anywhere in the world at $0.02). These productivity issues are exacerbated by the impact of high electricity tariffs on the purchasing power of Kenyan citizens, which results in lower consumption of domestic goods and services.
While there are several factors that have led to these inflationary pressures, the most pressing can be traced back to inefficiencies at Kenya Power, the state-owned power utility responsible for transmitting, distributing, and selling electricity throughout the country. These inefficiencies – which include poorly managed capital expenditures, abnormally high system losses, and wasteful operating costs – have put the utility in a precarious financial situation characterised by high levels of debt and weak earnings. Ultimately, these superfluous costs are passed on to the Kenyan consumer through a cost-reflective, adjustable electricity tariff that is reviewed regularly by the country's Energy Regulatory Commission.
Perhaps the most widely covered issue is Kenya Power's costly take-or-pay agreements with the country's independent power producers (IPPs), which stipulate that the utility is contractually obliged to pay these private power generators a fixed wholesale tariff irrespective of whether the power is evacuated or not. Because Kenya has been in a power oversupply environment for the last few years – which reflects a lack of strategic investment in transmission and distribution infrastructure – Kenya Power has been forced to compensate IPPs large sums for power that is never sold to end users. When Kenya Power recorded its first loss in 2020, Reuters reported that 54% of the total cost of power purchased from the country's generators – or an estimated $420 million – went toward these "idle capacity charges."
---
A jolt to the system?
As expected, the increasing cost of power in Kenya emerged as a hot-button political issue as attention turned to the 2022 election that will be held later this year. In March 2021, to demonstrate his commitment to reducing tariffs, President Kenyatta appointed a Task Force for the Review of Power Purchase Agreements ("the PPA Task Force") to identify ways in which the government could lower the cost of electricity in Kenya by as much as 30% by March 2022.
More specifically, the PPA Task Force's mandate was to both review the sustainability and viability of PPAs entered into by Kenya Power with the country's IPPs, as well as to investigate additional causes behind the utility's recent financial struggles. The PPA Task Force had the added benefit of providing President Kenyatta with a platform to investigate and publish irregularities in a sector that has historically been controlled by Deputy President William Ruto and his political allies.
The PPA Task Force submitted its draft report to the President on 29 September 2021. The document is over 220 pages in length and covered a broad range of topics, which were summarised in a press release from the Office of the President in early October. To address these concerns, the PPA Task Force provided Kenyatta with over 100 recommendations that it believed would help reduce the cost of household electricity to $0.14 per kWh. The report also identified ten "priority recommendations" that it believed could be implemented immediately to help the government achieve this goal, including negotiations with IPPs to reduce PPA tariffs and the intensification of reforms to transform Kenya Power into a proper commercial entity.
Nine months on, what progress has been made in jump-starting the stalling power sector?
---
Our perspectives
---
Promising early signals
Following the release of the recommendations last year, the Kenyan government initially made several positive strides towards their implementation. First, in January 2022, Energy Cabinet Secretary Monica Juma announced a 15% cut to the power tariff, which she claimed would "result in a boost to livelihoods and economic growth." This was widely praised by the Kenyan population and was viewed as a win for Kenyatta and his political allies. This announcement came on the back of a much improved period of revenue collection for Kenya Power as a result of which the company posted a net profit of $32.5 million (Ksh 3.82 billion) – a significant improvement over the $1.17million (Ksh 138.36 million) figure from the same period the previous year. However, it must be noted that the bulk of these profits can be attributed to increased collections from some of the company's largest government customers whose debts had ballooned in recent years.
Additionally, in the aftermath of the Taskforce report, the Kenyan government worked to clean-up some of the more nefarious insider dealings at Kenya Power. In late 2021, Minister of Interior Fred Matiang'i announced the work of the Taskforce would be supplemented by a multi-agency audit and oversight team that would be responsible for probing unauthorised activities including fraud and embezzlement at Kenya Power. According to Minister Matiang'i, the team will probe "alarming system losses within Kenya Power, procurement practices, insider trading, conflict of interests, and suspect transactions involving Kenya Power staff and others." This investigative team was provided with a strong mandate to crack-down on illicit activity and in November 2021, it  suspended 59 members of its procurement team, which has historically been a hot-bed of procurement fraud and insider dealing. Then company has also recently appointed a new CEO – Geoffrey Waswa Muli – to oversee these reforms.
---
Power sector reforms: more heat than light?
But while the moves outlined above contained promise, they have not been undertaken in a strategic, holistic fashion that might help to address the financial difficulties that have plagued Kenya Power in recent years. Although the 15% tariff reduction was widely praised, the decision was taken without a clear view on how Kenya Power was going to recover financially from such a large shock to its revenues, which was estimated to be as high as $204 million (24 billion Kenyan shillings). The implication of the Taskforce recommendations was that this revenue losses would be offset by a combination of government subsidies, reduced system losses, and negotiations with the country's IPPs – moves that would potentially enable the regulator to reduce the electricity tariff by a further 15%. This has not been the case.
Although Kenya Power has received an estimated $137.2 million (16 billion Kenyan schillings) in government subsidies (which were released in two tranches earlier this year), negotiations with the country's IPPs have failed to lead to any meaningful reduction in the wholesale electricity tariff. The country's largest IPPs – which include  Lake Turkana Wind Power, Rabai Power, OrPower 4, Triumph Power, and Tsavo Energy – have broadly opposed revisions to their PPAs, claiming that the government has the duty to protect their rights under these 20-year contracts and that the funds that were raised to build new power plants over the years were raised on the strength of these PPAs and their fixed wholesale electricity tariffs (according to Kenya Power records, these companies accounted for an estimated 77% of KPLC's non-fuel related power purchase costs in 2020/2021).
Additionally, while Kenya Power has worked to improve the quality of its transmission and distribution infrastructure, to crack down on illegal connections and to distribute smart meters more widely, system losses remain high, hitting 22.8% at the end of last year. While the Energy and Petroleum Regulatory Authority allows Kenya Power to recover up to 19.9% of system the utility through tariff adjustments, it is estimated that for every 1% that the figure climbs above this rate, the business loses $6.8 million (800 million Kenyan shillings). As a result, system losses translated into a $27.2 million (3.2 billion Kenyan shilling) cost last year. There is little to indicate that this issue shows any sign of abating in the immediate period.
---
What next for Kenya Power?
In the short term, Kenya Power will continue to struggle financially, as it remains in a catch-22 situation. On the one hand, the utility needs to spend large amounts of cash to improve its aging transmission and distribution network. This would help the business build-out its customer base, thereby increasing power demand and offsetting some of the cost issues associated with the abovementioned capacity charges. For example, the government have recently devised a strategy of connecting industrial parks directly to power generation sources in an effort to boost demand and limit the impact of the current oversupply environment. A cash infusion would also help Kenya Power to upgrade its power network, which would ultimately work to reduce some of the aforementioned system losses that have plagued the business in recent years.
However, to do this, Kenya Power needs to keep the end-user electricity tariff at a sustainable level, which in this political climate, does not appear to be a feasible option. It is for this reason why the government recently scrapped earlier plans to reduce the electricity tariff by a further 15%. According to an official from the Electricity Sector Association of Kenya – the country's top lobby group for IPPs – "time is short for any negotiation with the bigger plants considering the elections are two months out…there is no chance of the 15% happening now." What is clear however, is that for IPP developers looking to enter the Kenyan power sector, the road ahead looks fraught with potential challenges that were scarcely evident this time last year. As it stands, the Kenyan government are unlikely to approve any new power PPAs that are not already included in its Least Cost Power Development Plan, which outlines its strategy to better align electricity supply and demand.
---
For further insights and analysis, or to better understand how Sofala Partners can support your business, please email info@sofalapartners.com
To stay up to date with our Perspectives please sign up to our newsletter or follow us on Twitter at @SofalaPartners