Bespoke research and strategic advice for sub-Saharan markets
Bespoke research and strategic advice for sub-Saharan markets
We are a team of committed Africa specialists with decades of combined experience advising the most influential companies and organisations on the continent. Our core team have significant on-the-ground experience living and working in Africa.
With a shared enthusiasm for generating positive impact, our core team members have diverse professional backgrounds and complementary skillsets developed in business, development, academia, consultancy and journalism.
Through our experiences, individually and together, we have developed specialist knowledge in a number of high-impact sectors, including energy, financial services, agriculture, health, human rights and peace building.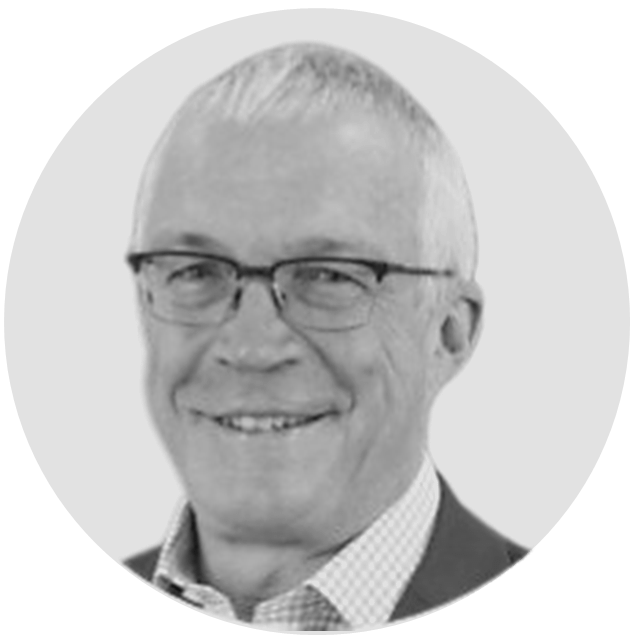 Jay Ireland
Non-Executive Chairman
A 38-year veteran of General Electric, Jay Ireland was the former President and CEO of GE Africa (2011-2018) where he led GE's operations on the sub-continent across power generation, healthcare, transportation, oil & gas, and aviation. In addition to his role with Sofala, he is currently the executive chairman of Milele Energy, a power-generation company investing in clean-energy projects across Africa.

Prior to his GE Africa appointment, Jay led GE Asset Management (GEAM), a global investment firm with approximately US$120 billion in assets under management. Before heading GEAM, he was President of NBC Universal Television Stations and Network Operations and was also the CFO of GE Plastics. Jay has held a number of Africa-focused executive positions outside of GE, including as the co-chair of the U.S.-Africa Business Center at the U.S. Chamber of Commerce (2017-2018), a vice chair and member of the Corporate Council on Africa (2012-2018), and the chairman of the U.S. President's Advisory Council on Doing Business in Africa (2013-2018). Jay was named "International Business Leader of the Year" in both 2012 and 2013 by Africa Investor Magazine. He currently serves as a board member of the MasterCard Foundation, a charity dedicated to promoting youth employment in Africa.

Jay received a BA in Political Science from St. Lawrence University and serves as a member of its Board of Trustees.
Jyrki Koskelo
Advisory Board Chairman
Jyrki Koskelo leads Sofala's Advisory Board. Jyrki has over three decades of experience investing in Africa. He worked at the International Finance Corporation, part of the World Bank Group, for 20 years. As Vice President of Global Industries, he was responsible for the IFC's global investment program, overseeing annual debt and equity investments of over $14 billion and an investment portfolio in excess of $30 billion covering financial markets, infrastructure, mining and agriculture, among other sectors. He previously served as Vice President, Africa, overseeing all advisory and investment operations during a period of unprecedented growth in the IFC's activities on the African continent. Prior to joining the IFC, Jyrki spent more than 10 years in senior management positions in private sector engineering companies. He has also served as board advisor, board member or chairman at multiple African companies including RSwitch (Rwanda), ABC Holding (Botswana), Invest Solar (Botswana) and Africa Agri and Investment Fund (Luxembourg). He was previously Head of M&A and Corporate Development at Atlas Mara, the sub-Saharan African financial services group listed on the London Stock Exchange, and co-CEO of the African Development Corporation. Jyrki holds a Master's in International Management/Finance from Sloan School of Management/MIT and a Master's in Civil Engineering from the Technical University of Helsinki.
Todd Johnson
Advisory Board Member
Todd is a risk management, strategy, and corporate affairs expert with 25 years of experience living and working in the US, UK, Spain, and sub-Saharan Africa.

Prior to joining Sofala, Todd worked from 2019-2022 as the Risk and Intelligence Leader for a large, privately-held holding company and family office where he directed all aspects of global non-financial risk mitigation. From 2011-2019, Todd was the Johannesburg-based Risk Leader for GE Africa. In this position, he managed all non-financial risk mitigation efforts for GE's component businesses across sub-Saharan Africa. From 2008-2011, Todd worked for GE's global leadership team, including the CEO, on a wide variety of corporate strategy projects. Todd began his career at the Central Intelligence Agency, where he served for eight years as an Africa-focused political-military intelligence analyst.

In addition to his professional roles, Todd currently serves as an adjunct lecturer at IESE Business School in Barcelona, where he co-teaches a course on business in Africa to both MBAs and EMBAs. He also serves as a board member and finance committee chair of Emerging Public Leaders, a non-profit offering public service fellowships in Africa aimed at recruiting the continent's most promising future leaders and placing them in meaningful civil service positions. Previously, Todd was an adjunct faculty member at NYU's Center for Global Affairs, where he taught a graduate course in African politics.

Todd has a BA in Political Science with Distinction from the University of Kansas and a Master of International Public Policy with Honours from the Johns Hopkins University School of Advanced International Studies.

He has published a wide variety of op-eds and book reviews focused on Africa, global security, and military history in publications including the Daily Maverick, Small Wars Journal, The War Room, Strategy Bridge, and Current Economics.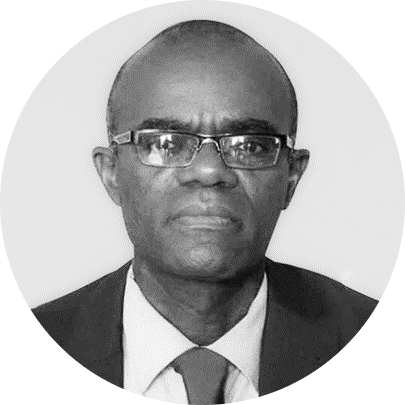 Baïdy Dieng
Advisory Board Member
Baïdy is a Senegalese national with over 30 years' professional experience as a senior partner at EY. Before starting a new chapter as a business angel and entrepreneur in early 2019, Baïdy held a range of roles within EY, based in Senegal and covering primarily Francophone African countries as an audit partner and then advisory partner.

For his last 12 years at EY, Baïdy held senior leadership positions including Advisory Services Leader for French Speaking Sub Saharan Africa (FSSA), Business Development Leader for FSSA, and member of the Africa Advisory Executive Committee for the Africa Region. Since leaving EY in 2019, Baïdy has created an investment vehicle taking minority influential stakes in SMEs, while participating in Senegalese investment clubs and networks as a board member to support local private sector development. He has also served on the board of the Economic Policies Study Centre (CEPOD) of Senegal's Ministry of Economy since 2003 as a private sector representative. Baïdy holds a Master's degree in Management and Finance from the Paris Business School (ISC) and an Executive Master's degree in Public Affairs from the Paris Institute of Political Sciences (Sciences-Po).
Anna Riley
Managing Partner
Anna is a strategy advisor and risk and reputation management specialist, having advised leadership from blue chip multinationals, investment firms, and development organisations across the African continent for the past 15 years. Previously, Anna established and ran the first risk advisory firm in Tanzania from 2011-2014 and subsequently led the Southern Africa business for africapractice from South Africa. Anna leads our work in Southern Africa and Lusophone Africa, as well as Tanzania and Senegal.

A dual Finnish-British national, Anna started her career as a reporter at the Finnish News Agency (STT) and later led advocacy for investors in Africa towards multilateral bodies at the Brussels-based Private Investors for Africa. Anna's motivation lies in supporting private sector-led development in the region. Anna has degrees in Political Science and International Relations from the University of Edinburgh and the University of Helsinki, respectively. She speaks French, Spanish, Finnish, and Portuguese.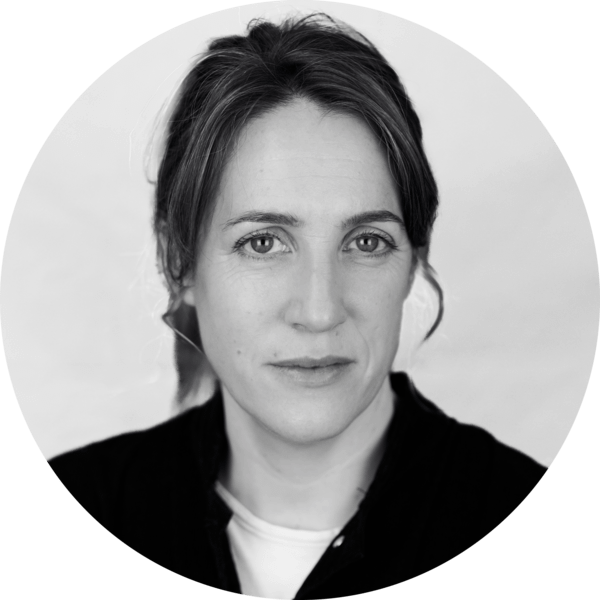 Kitty Llewellyn
Managing Partner
For the past 15 years Kitty has supported companies in their operations in Africa, conducting extensive first-hand research across the continent and providing strategic advice to assist clients in their decision making, including some of the largest blue-chip multinationals. Kitty was previously editor of the Sunday Times in Rwanda and has reported widely on the East and Central African regions.

Having begun her career at the International Herald Tribune in Paris, Kitty speaks French and has worked throughout French speaking Africa, particularly in Gabon, the Republic of Congo and the DRC. Kitty ran the Africa desk at Aegis Advisory before heading their specialist investigations division. She has a Master's in African politics and history from the School of Oriental and African Studies (SOAS) in London. In 2009 she founded the charity 'A Partner In Education' which works to improve the quality of teaching and learning in Rwanda.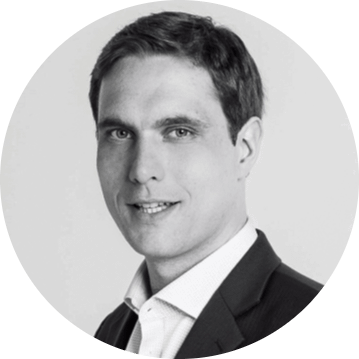 Ashley Elliot
Senior Advisor
Ashley is an experienced advisor with expertise in corporate strategy, investment advisory and risk management in frontier markets. Previously based in Nairobi and Dar es Salaam, Ashley established Sofala's East Africa office and has a detailed knowledge of regulatory, political and investment trends across Africa, having led projects in more than 20 sub-Saharan markets. Previously, Ashley previously ran a Tanzania-based consultancy, in addition to consulting for the senior management teams of two of South Africa's largest financial institutions, Old Mutual and Standard Bank. Before this, he was senior analyst for sub-Saharan Africa at Control Risks, a London-based consultancy, where he advised global companies on managing political and policy risk.

Early in his career, Ashley worked in the office of the director of strategy at the World Bank Group in Washington, D.C. and at the United Nations Development Programme (UNDP) in Nairobi. He holds a BA in Social and Political Sciences from the University of Cambridge and an MA in International Relations and Economics from the Johns Hopkins University Paul H. Nitze School of Advanced International Studies (SAIS).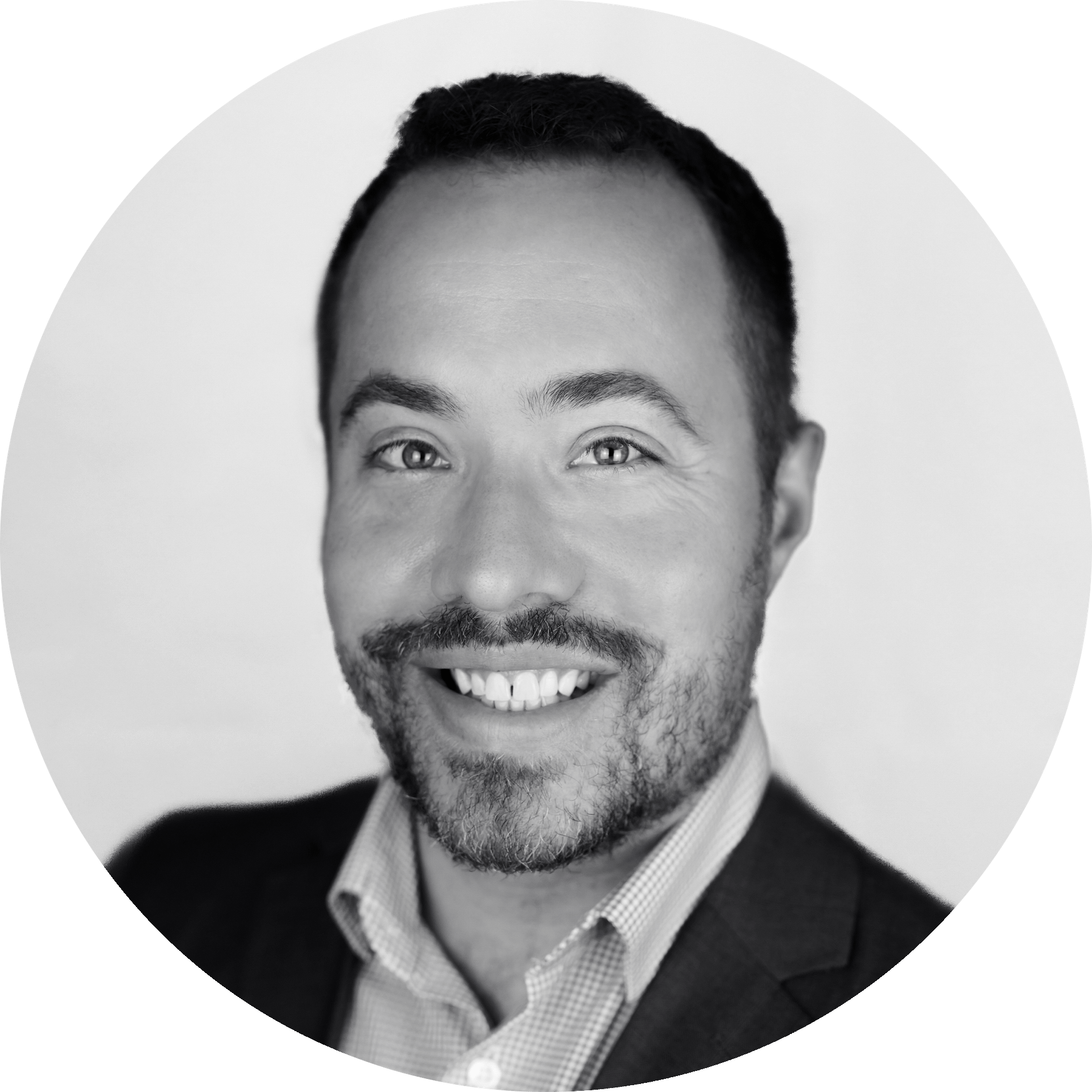 Joshua Cauthen
East Africa Associate Partner
Joshua, an experienced advisor and strategic engagement specialist with particular expertise in the health and agriculture sectors in southern and eastern Africa, heads our office in Nairobi. He joined Sofala in January 2022 from Kenya-based healthcare start-up Penda Health, where he served as deputy director of external affairs. Joshua has deep experience in navigating government relations, regulatory compliance, risk management and investor due diligence across multiple African markets. He previously led stakeholder engagement and political and regulatory advisory for the One Acre Fund's expansions into Malawi, Zambia, Uganda, Nigeria, India and Myanmar.

Joshua's early career included managing a Gates Foundation-funded WASH project in eSwatini with Sister Cities International, and supporting Eastern Congo Initiative's US-facing advocacy campaigns to promote security sector reform in the DRC. He holds a BA in Political Science from Texas Christian University and a Master's degree in Public Administration from the Evans School of Public Policy and Governance, University of Washington. He is a Fulbright public policy fellow and during his fellowship served as a special assistant on policy and budget in the Ministry of Agriculture in Malawi.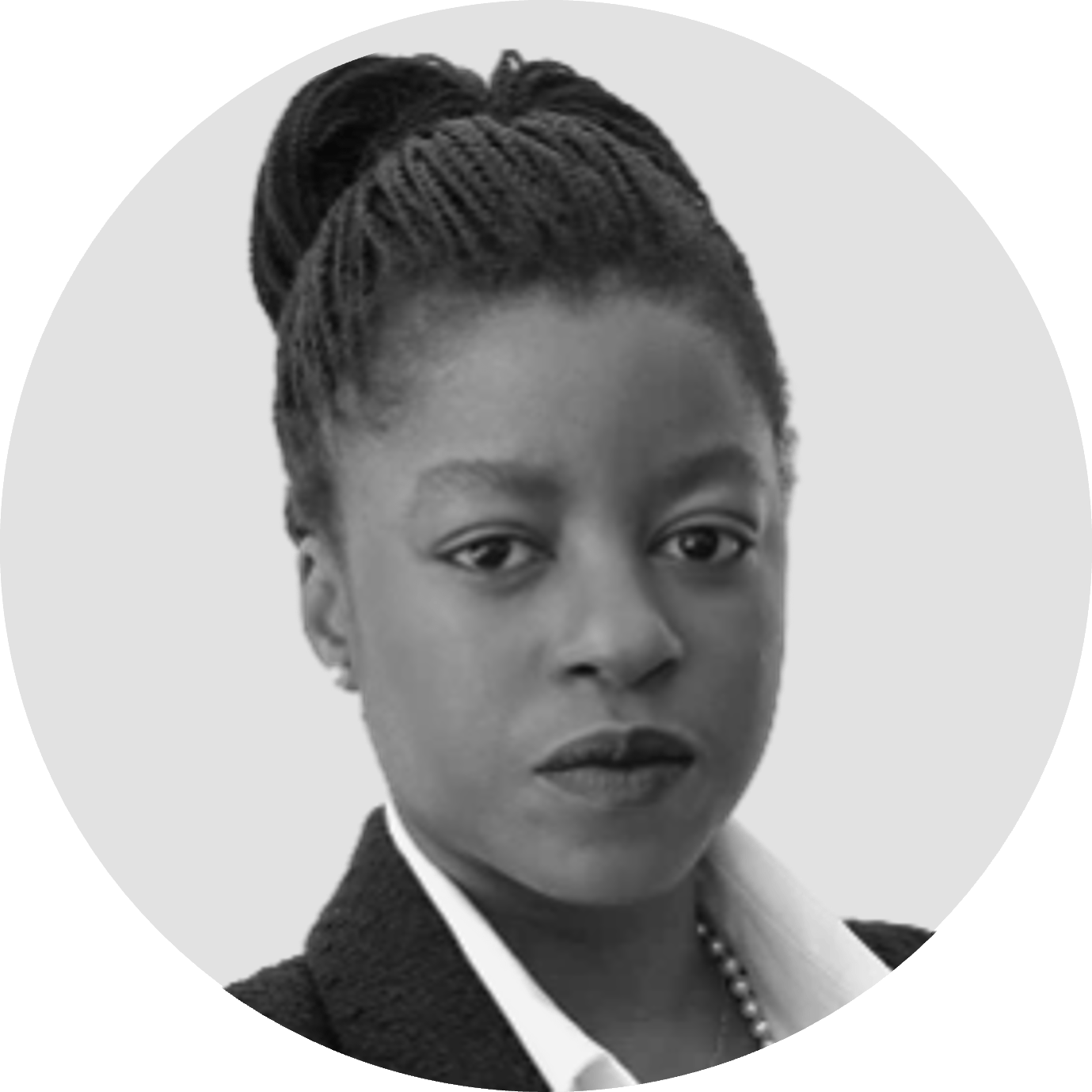 Chiedza Danha
Southern Africa Director
Chiedza joined Sofala in January 2023. She is a strategy, stakeholder relationship management and communications expert who provides advice at ministerial and board level to governments and industries requiring in-depth understanding of the political economy. She has over 10 years' experience, having worked with Fortune 500 multinational companies and non-governmental organisations across Africa in a number of sectors, including extractives, infrastructure, ICT, manufacturing and financial services.

Chiedza began her career with the United Nations Environment Programme (UNEP) in Nairobi, in the Department of Communications and Public Information as an environmental youth advocate. She went on to consult with various Africa-focused strategy firms where she worked closely with organisational leadership to increase visibility and helped them develop their local and global profiles. She has led teams in the research, strategy design and implementation of interventions intended to strengthen relationships with influencers within the stakeholder world, including host governments, regulators, consumers, rural communities and the general public.

Born in Zimbabwe and raised in Kenya and the UK, Chiedza has had a longstanding interest in the application of advocacy principles to align the complex, disparate and sometimes conflicting interests of Africa and its investment community. She has a BA in Law and Sociology from the University of Kent and an MA in Broadcast Journalism from the University of Sheffield. She also served as a Washington Mandela Fellow under President Barack Obama's Young African Leadership Initiative.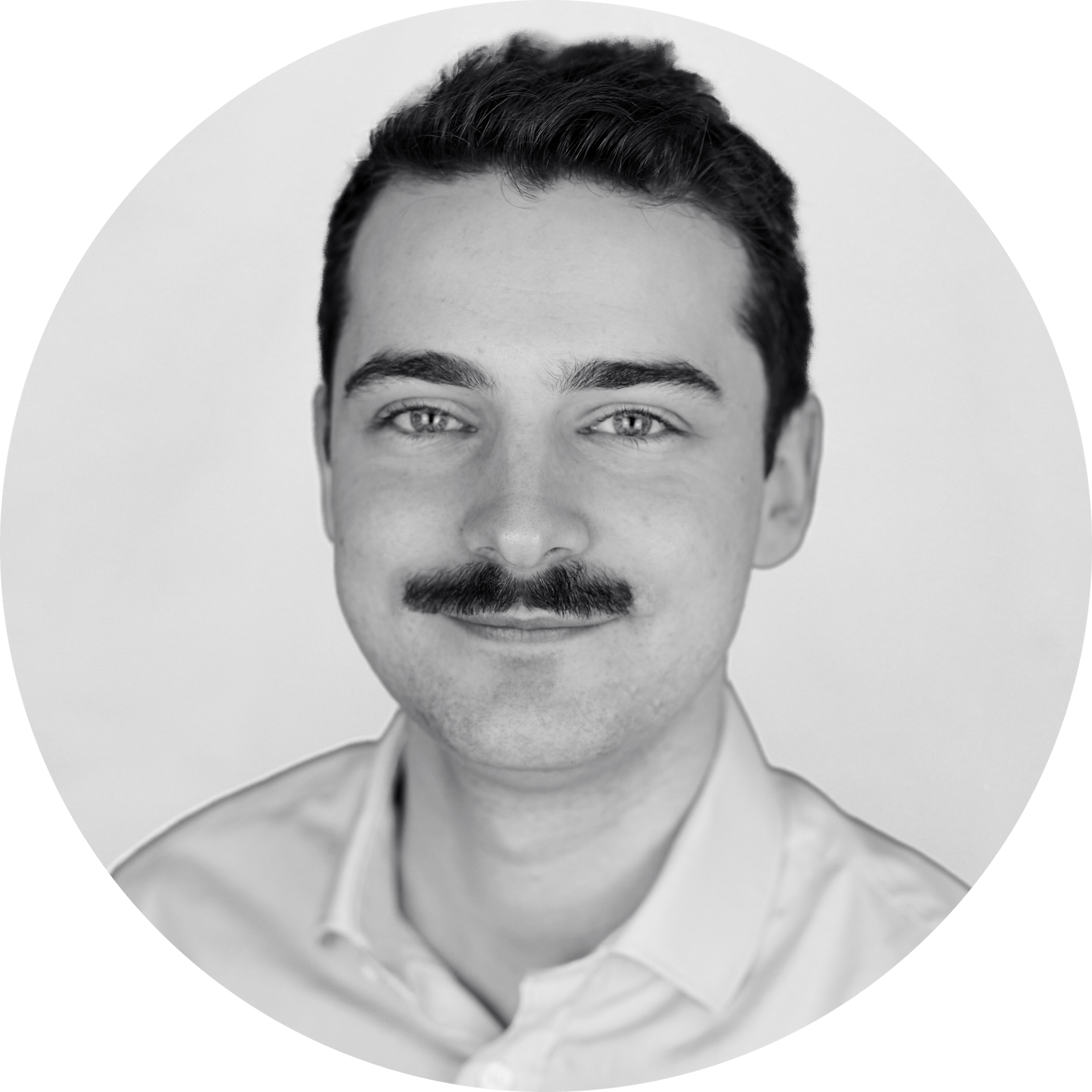 Duncan Gellatly
Principal
Duncan joined Sofala in September 2021. He has a background in security and political risk, with a deep understanding of different risk landscapes across the continent, including a special focus on East Africa and the Horn. Since joining Sofala, Duncan has played a lead role in a range of political risk analysis, due diligence and strategic advisory projects.

Duncan began his career in Kenya with a Nairobi-based risk consultancy, producing regular country risk reports on South Sudan, Sudan, Somalia and Kenya, as well as leading the company's forecasting and scenario planning capabilities. Duncan has also consulted for several Africa-focused political risk and intelligence companies as an analyst and a researcher. Duncan holds an MA in International Conflict Studies from King's College London's Department of War Studies and a BA in History from the University of Bristol.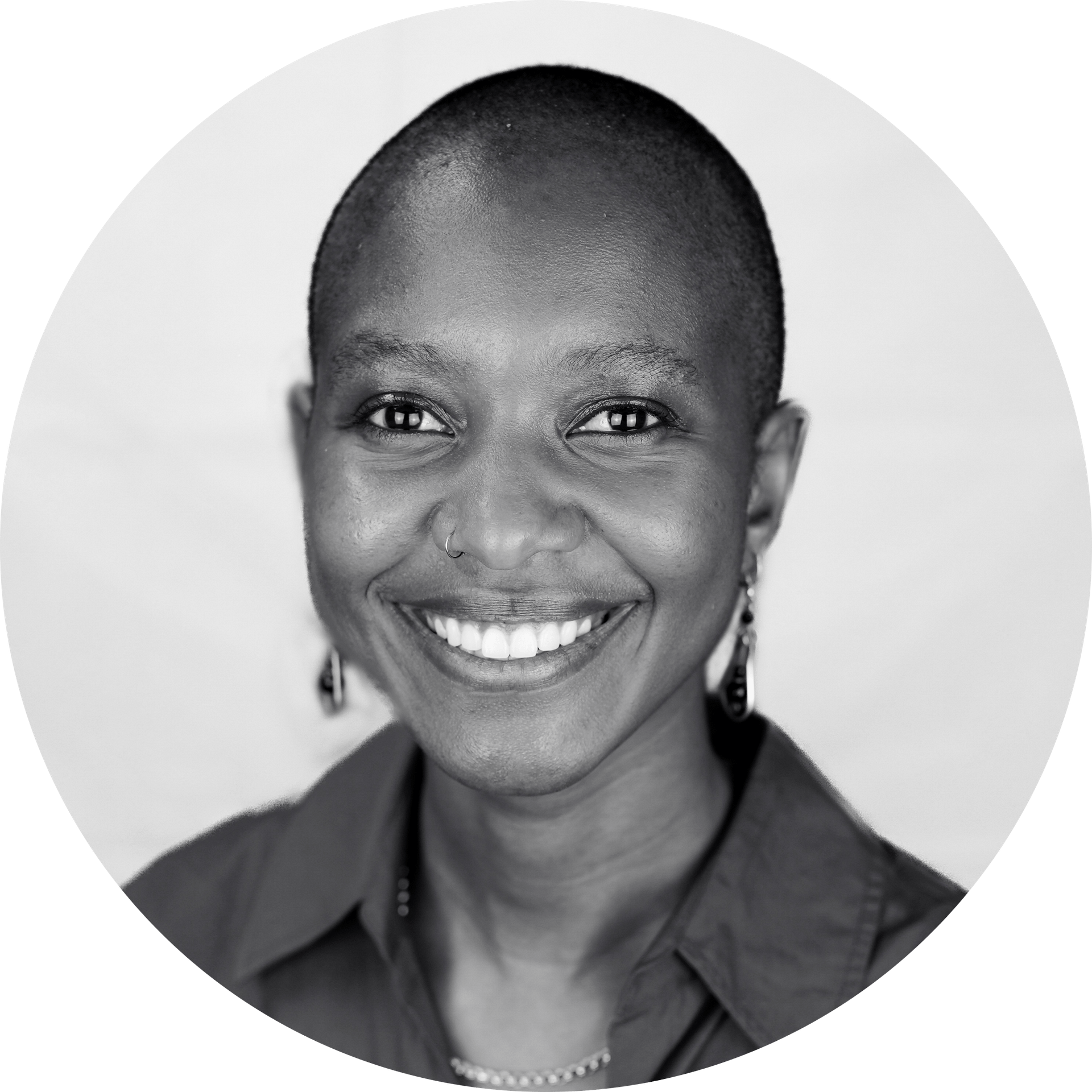 Wadeisor Rukato
Principal
Wadeisor joined Sofala in June 2020. Since then, she has built strong investigative, advisory and stakeholder engagement capabilities focused on the financial services, development and agriculture sectors in East and Southern Africa. At present, she leads on the delivery of retained projects focused on the financial services sector in South Africa and Mauritius, as well as the development sector in Rwanda and Uganda.

Before joining Sofala, Wadeisor was a researcher at International Crisis Group in Nairobi, Kenya, where her research was focused on the conflicts Sudan and South Sudan. She has conducted extensive research on Africa-China relations and, in 2020, she published a chapter on student movements and autocracies in Africa in an edited volume titled Gender, Protests and Political Change in Africa. Born in Zimbabwe and raised in South Africa, she has long been interested in how private sector-led development can generate social impact and transformation in Africa. She holds MA in Security, Leadership & Society as a fellow at the African Leadership Centre, King's College London, as well as an MA in China Studies, from the Yenching Academy at Peking University in Beijing, China.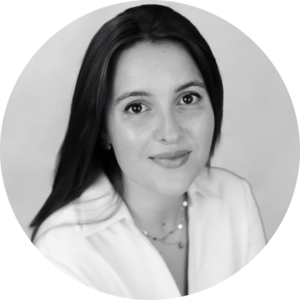 Victoire Malier
Senior Analyst
Victoire joined Sofala in August 2022. She has significant experience conducting integrity due diligence, risk analysis and sector mapping assessments in West and Central Africa. She plays a lead role in delivering much of Sofala's integrity risk due diligence projects. In her work, Victoire specialises in evaluating prevalent integrity risks at the nexus between public institutions and private actors.

Prior to joining Sofala, Victoire worked as an analyst within Risk Advisory Group's Africa practice. There, she conducted enhanced due diligence investigations for asset management firms and private clients, enabling them to assess and manage integrity and regulatory risks across African jurisdictions. She has extensive experience leading projects in the renewable energy, infrastructure and logistics sectors. Victoire began her career with a financial services networking platform, specialising in investment research projects in emerging markets. Victoire holds a MSc in African Politics and a BA in Politics and International Relations from the School of Oriental and African Studies (SOAS). Victoire is fluent in French and Spanish.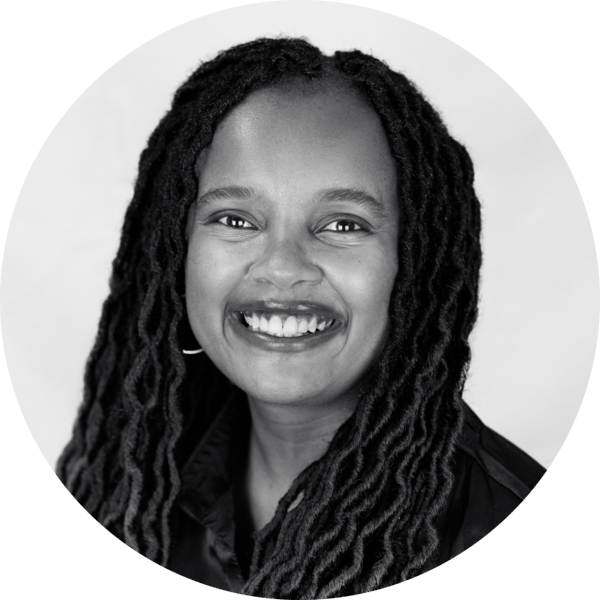 Florence Mghoi
Senior Analyst
Florence joined Sofala in December 2022 as a Senior Analyst. Based in our Nairobi office, Florence has extensive experience in conducting strategic forensic investigations, integrity and ESG-driven due diligence, and industry-specific research projects across emerging markets.

Prior to joining Sofala, Florence worked for Control Risks' Compliance, Forensics and Intelligence team where she supported clients with proactive and reactive risk management solutions. There, Florence played a lead role in forensic investigations, risk management advisory and due diligence assignments, working with clients across a broad range of sectors, from finance and natural resources to agriculture and international development. Florence is also a Certified Fraud Examiner (CFE) and, prior to joining Control Risks, worked in the actuarial and banking sectors. She holds an MBA specialising in Global Value Chains from the University of International Business and Economics in Beijing, China, and a BSc in Actuarial Science from Strathmore University in Nairobi. Florence is fluent in Kiswahili and is proficient in French and Mandarin.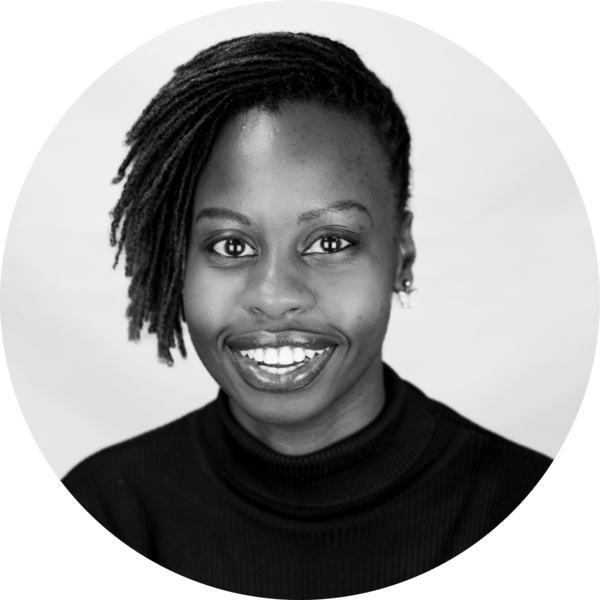 Wambui Njehu
Analyst
Wambui joined Sofala in October 2022 as an Analyst in our Nairobi office, having previously worked on human rights and good governance in Kenya and the wider region.

Wambui has a legal background and started her career at a boutique commercial law firm in Nairobi, before joining the Office of the Director of Public Prosecutions (ODPP). There, she assisted in the prosecution of major anti-corruption cases and worked on the ODPP's Law Reform Committee. She has previously worked with the World Youth Alliance, providing training on human dignity and human rights across Africa and advocating for the eradication of poverty and preventable disease with the ONE Campaign in East Africa. She holds an LLB in Law from the University of Nairobi and a Postgraduate Diploma in Law from the Kenya School of Law. She is also an alumnus of the Young African Leaders Initiative (YALI).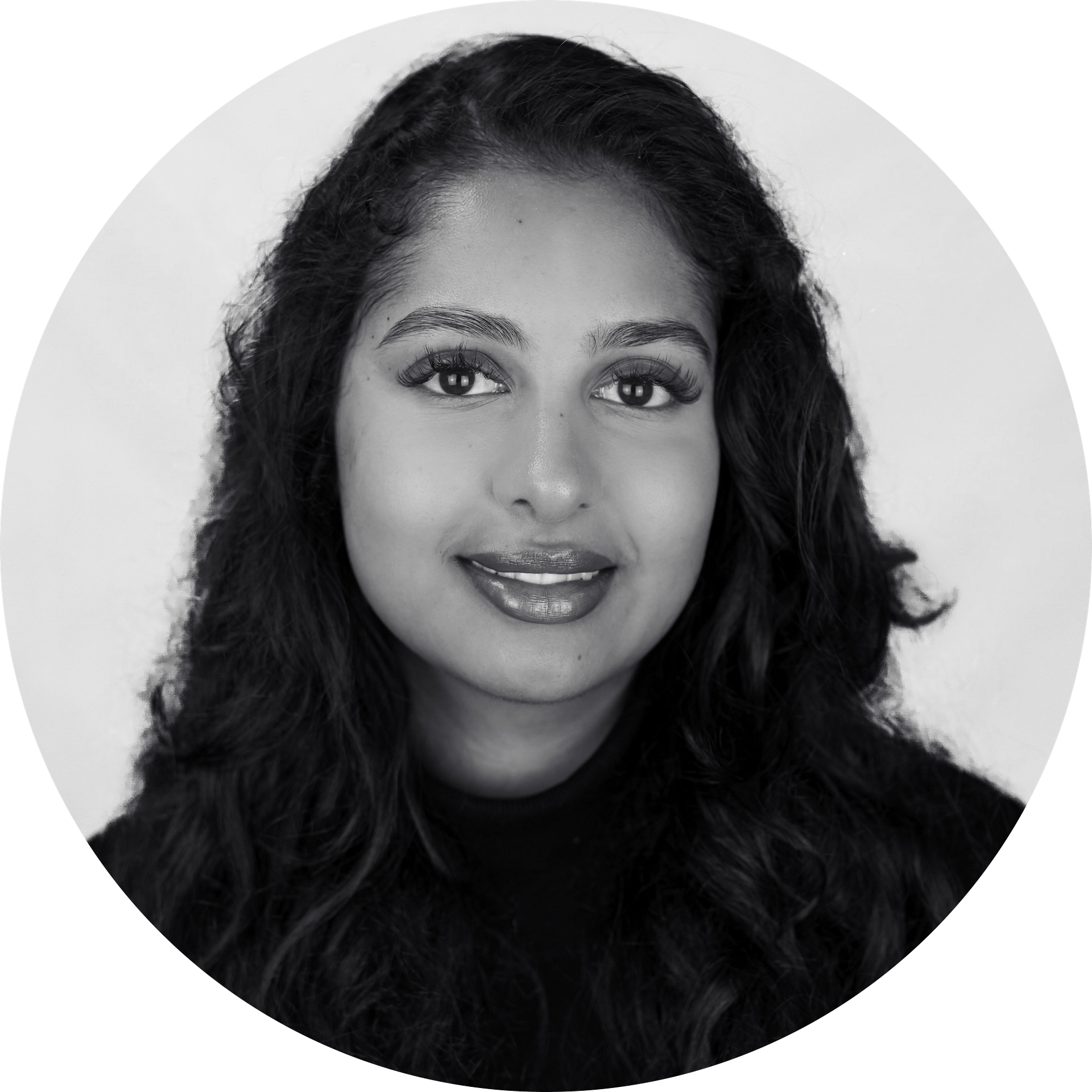 Leyla Haroon
Junior Analyst
Leyla joined Sofala in November 2022 as a Junior Analyst in our London office. Leyla supports the Sofala team's research capabilities across a range of projects. A dual British-Kenyan national, Leyla is fluent in English and Kiswahili and proficient in Arabic, Hindi, and Urdu.

Leyla is a recent graduate of King's College London and holds an MA in International Political Economy. During her academic career, Leyla has conducted various research projects on political economy dynamics specific to the Great Lakes region and East Africa, notably on renewable energy transition in DRC. She also holds a BA in Politics and International Relations from Queen Mary University of London, during which she specialised in the political economy of development, with her thesis focusing on Kenya's post-independence development dynamics.
We have over 100 in-country team members across the region, who provide advice, insights and bespoke research. This way of working allows us to combine deep analytical and advisory expertise with unique and bespoke local-level insights to provide the best-in-class advice and intelligence to inform clients' decision-making.
Countries with 4+ team members:
Kenya, Nigeria, South Africa, Senegal
Countries with 2-3 team members:
Tanzania, Uganda, Rwanda, Ethiopia, Mozambique, Zambia, Zimbabwe, DRC, Angola, Cameroon, Gabon, Guinea, Côte d'Ivoire, Burkina Faso, Ghana, Sierra Leone, Mauritania, Egypt, Madagascar
Countries with 1 team member:
Burundi, Malawi, Central African Republic, Namibia, Botswana, Mali, Guinea-Bissau, Gambia, Togo, Benin, Sudan, South Sudan, Morocco, Tunisia, Algeria, Mauritius, Libya, Niger, Chad, Somalia, Lesotho, eSwatini, Republic of Congo, Equatorial Guinea, Liberia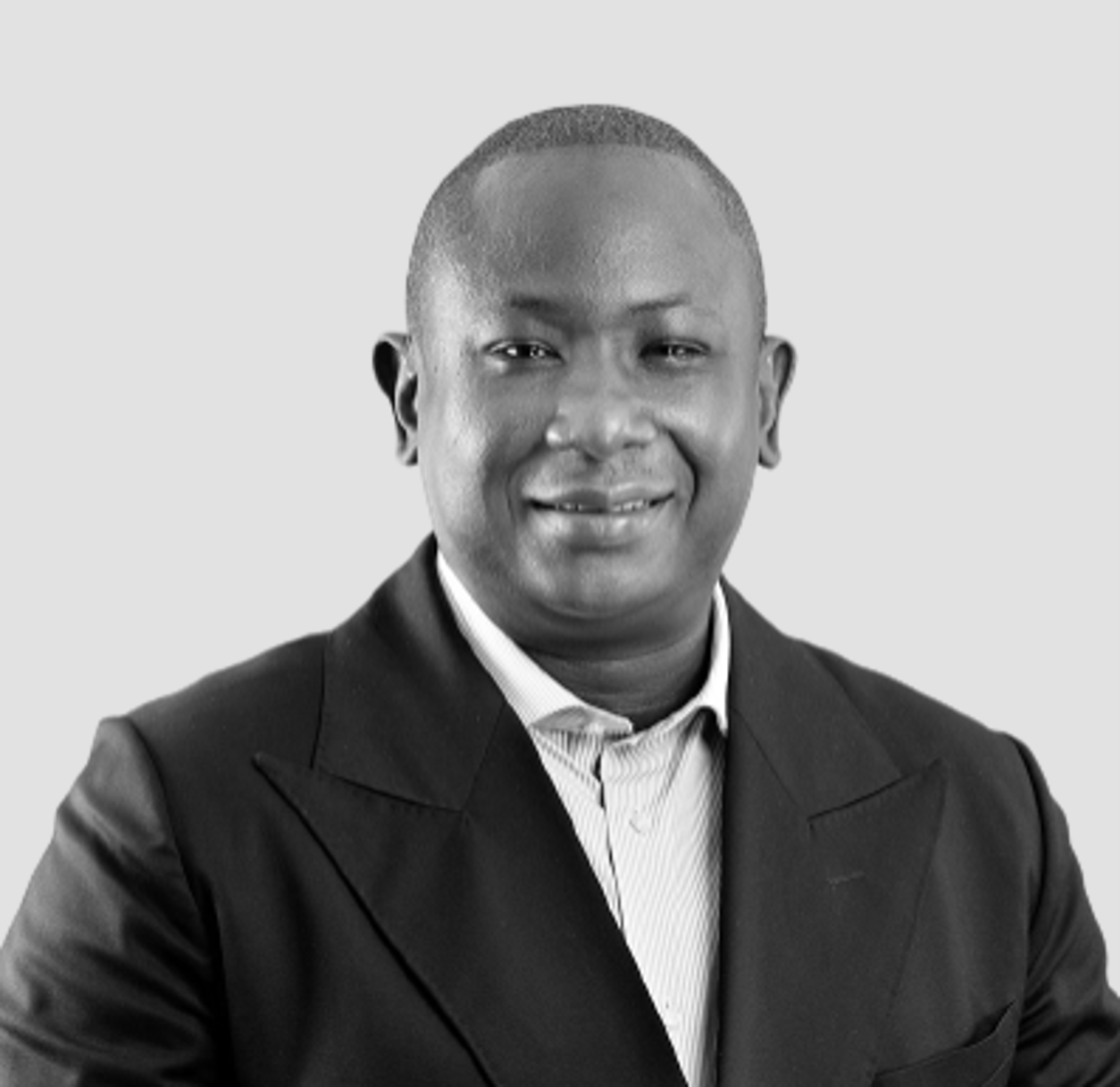 Siriki Traoré
Côte d'Ivoire
Siriki Traoré is a Sofala in-country associate and a managing partner of Global Finance Support-Africa (GFSA), an independent strategy and finance consultancy. He is also a partner and member of several investment vehicles focused on the WAEMU regional financial market. Siriki has 15 years' professional experience, and advises a range of African companies and governments on financing and fundraising operations. He holds a Master's degree in business law and taxation from the University of Abidjan-Cocody.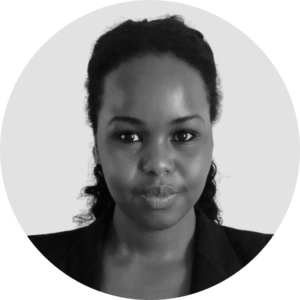 Yvonne Maingey
Kenya
Yvonne has over 10 years' experience working as a consultant in Kenya's sustainable development and environment sector – a sector where Yvonne has supported Sofala Partner's work. Yvonne is the founder and CEO of CaelKlima – a climate change advisory and product development start-up. She started CaelKlima to play a significant role in informing and ensuring that adaptation to climate change is integrated in decision-making processes. The organisation is dedicated to building capacity of the private sector and government agents to mainstream climate change.

Yvonne has completed a PhD in climate change and adaptation at the University of Nairobi, Institute for Climate Change and Adaptation. Her research focused on the connection between national development and climate change adaptation, with a specific interest in multiple stakeholder engagement as a tool for mainstreaming climate change adaptation into national infrastructural development. Yvonne has a Masters degree in environmental education from New York University and a LLB in Law from the London School of Economics (LSE).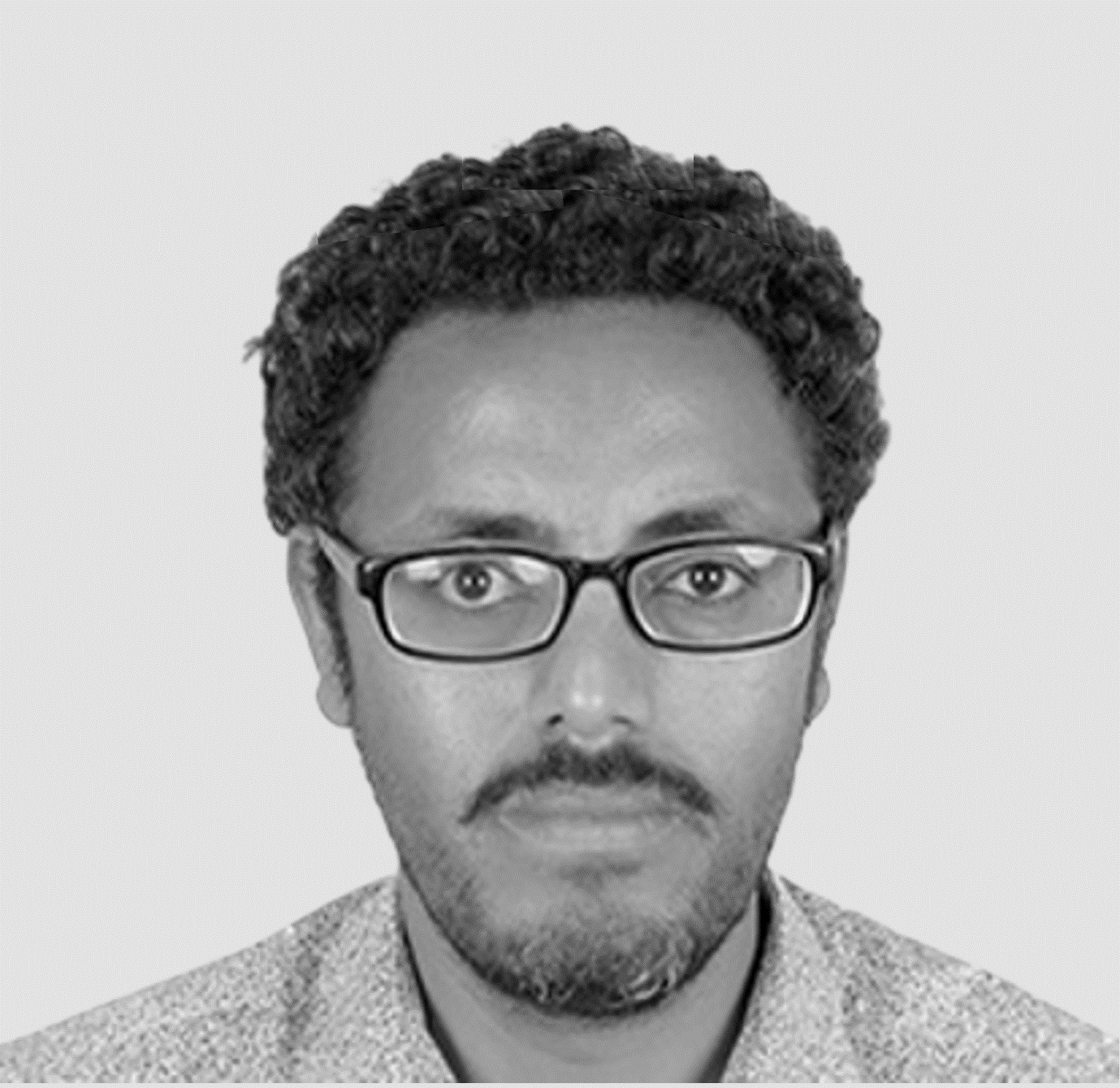 Yared Sertse
Ethiopia
Yared is an Ethiopia-based researcher and strategy advisory consultant, with over 15 years experience supporting clients in a range of industries, from agriculture to pharmaceuticals. Yared is the founder of Shaystone, an agri-business and manufacturing-focused consultancy, and has previously worked for leading international companies operating in Ethiopia, such as Heineken and Shell. Yared has an MBA from the TIAS School for Business and Society in the Netherlands and a BA in Economics from Addis Ababa University.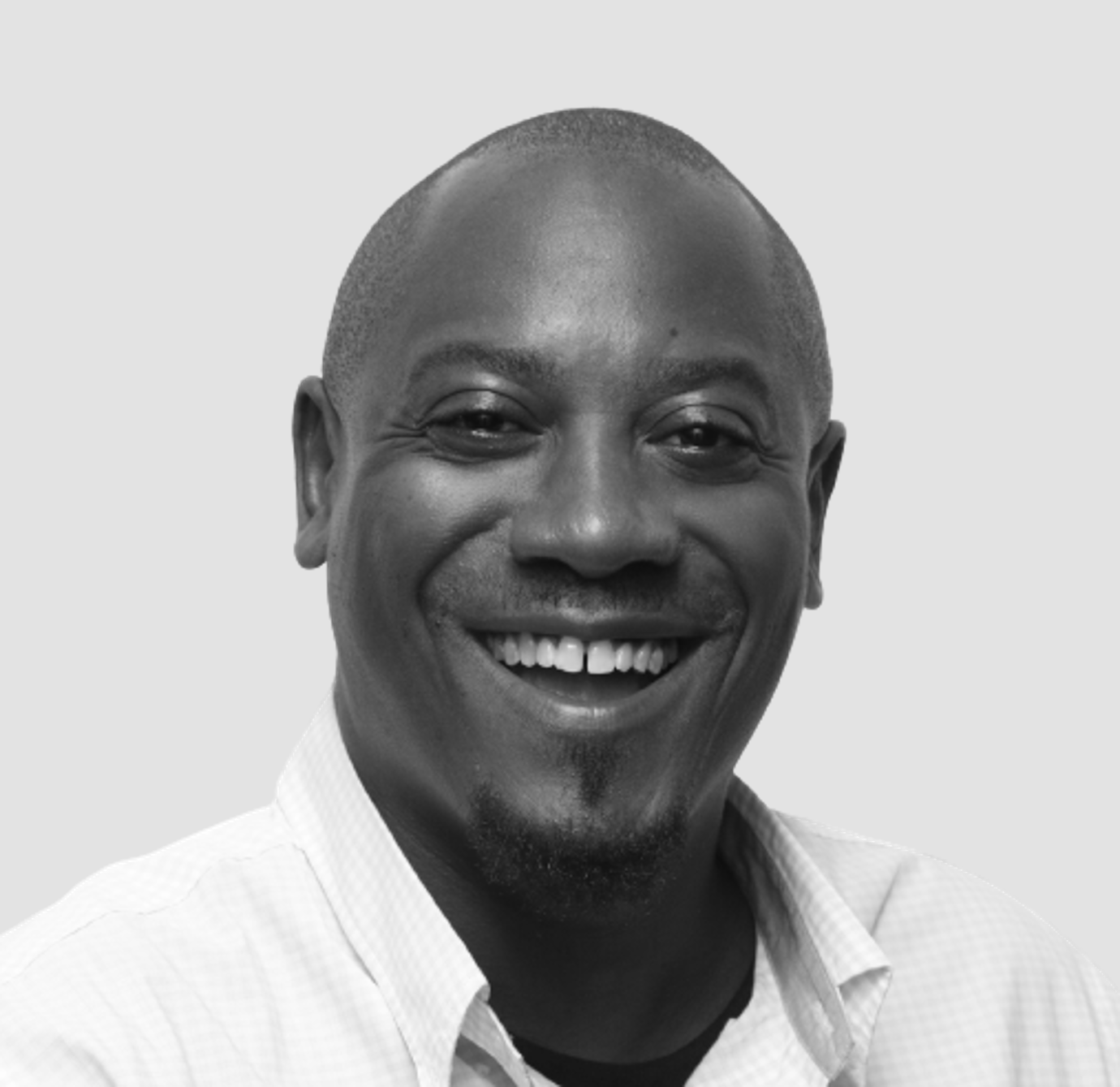 Nana Osei Mainoo
Ghana
Nana is an Accra-based entrepreneur and a Sofala in-country associate, with deep insights into Ghana's business environment. Nana's professional background is in engineering, and he has worked extensively in Ghana's environmental and construction space, as well as consulting on a range of projects both in Ghana and the wider region. Nana has a Bachelor's degree in Chemical Engineering and a Master's degree in Environmental & Bio-Resource Engineering, both from McGill University in Canada. He has primarily supported our work in Ghana's water, sanitation and hygiene (WASH) sector.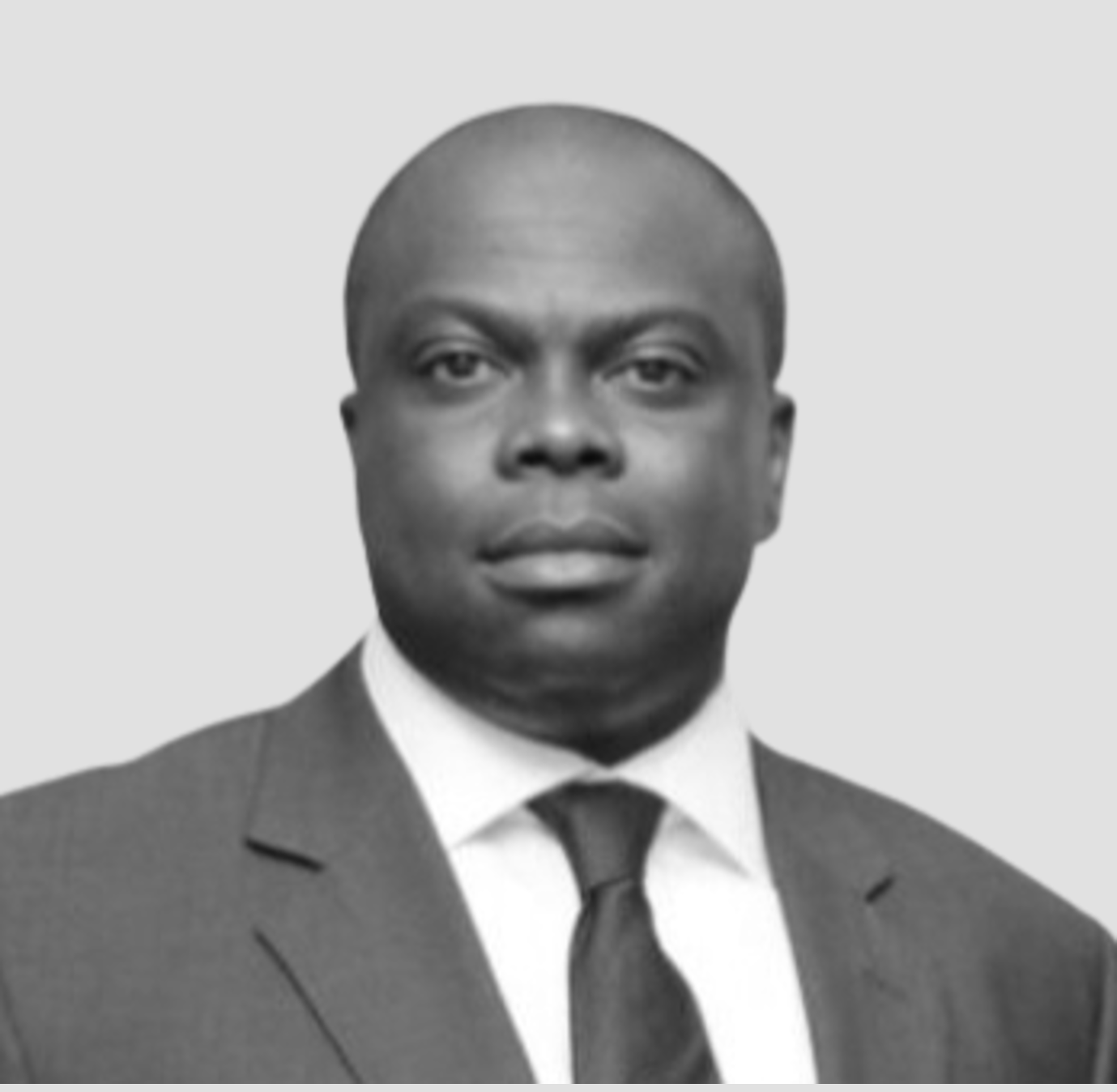 Thierry Viengele
DRC
Thierry is an experienced Kinshasa-based lawyer and independent consultant, currently acting as the National Advisor on the DRC for the United Nations Industrial Development Organization (UNIDO). Prior to joining UNIDO, Thierry ran his own public affairs consultancy firm and acted as a Senior Advisor to the DRC's prime minister's office. He was also country manager for Anglo American in the DRC. With a career combining business and politics in Central Africa, Thierry is a well-connected actor in the region, with significant experience in a range of industries. Fluent in French and English, Thierry has also lived and worked in South Africa and Kenya.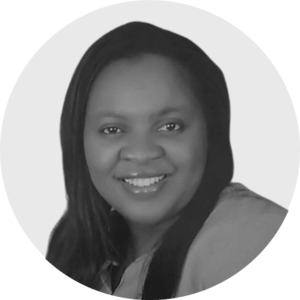 Daisy Kambalame
Malawi
Based in Lilongwe, Malawi, Daisy is an experienced economist and business consultant with a deep understanding of the confluence of private sector and development opportunities, particularly in agriculture. Before moving into consulting, Daisy spent seven years as the country coordinator for IDH The Sustainable Trade Initiative in Malawi, an NGO focusing on supporting sustainable trade in developing economies. There, she was responsible for managing multi-stakeholder projects in the agriculture sector. Daisy was previously the CEO of the African Institute of Corporate Citizenship, an organisation promoting the role of the private sector in leading development in Southern Africa. She has an MSc in Business Economics from the University of Reading.
We're focused on building a team of people who inspire us
We're looking for bright, curious people with strong analytical and problem-solving skills who thrive in fast-paced, dynamic environments and have a passion for driving positive impact on the African continent. We are committed to building a company which is – simply put – a nice place to work. Our working culture is relatively informal and flexible. We believe that for teamwork to thrive we need to treat each other with respect, politeness and kindness.
Join our African consulting network
What we do would not be possible without our network of dedicated, in-country research partners, subject-matter experts and consultants. At Sofala Partners, we offer a wide range of consulting assignments with prestigious clients working on some of the most interesting and consequential projects in Africa. If you are interested in exploring consulting opportunities with us, please direct enquiries to consulting@sofalapartners.com. Please note that we cannot guarantee a response in all cases.
Director
Location: London or Nairobi
Deadline: CLOSED
Description
Principal
Location: London or Nairobi
Deadline: CLOSED
Description
Sofala Perspectives Newsletter
A platform for friends of Sofala covering our latest news and insights on African markets.